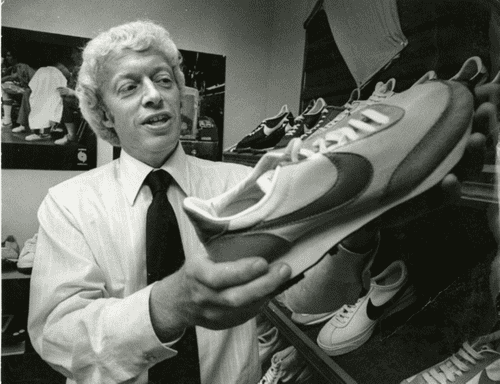 As stories go, Shoe Dog is an amazing ride through the history of NIKE and it's founder Phil Knight. If I'm being honest, which I am, I was really put off by the way it started. Obviously it was Phil's life and it happened, but it seemed really pretentious. My concern was that the entire story was going to be an outpuouring of "my life was so hard" and "I came from nothing". However, the beginning provides relevant context for the remainder of the book.
Privilege
Phil grew up in Oregon within a middle-class household with siblings and caring parents. His family invested time and affection in his endeavors. When Phil decided that he wanted to travel the world, his parents helped fund the trip. When friends they had never met showed up at his house, they welcomed them with open arms. It was a nurturing and supportive home life.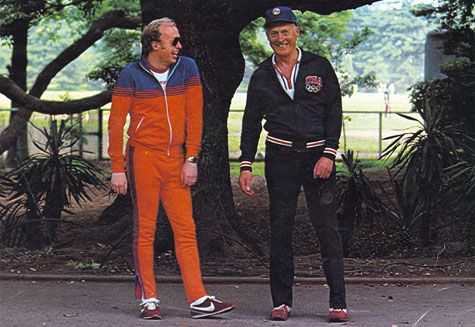 His sport was track which he continued through college and was where he met Bill Bowerman. Phil, rightly, attributes much of his success to Bowerman. Bowerman was a mad scientist when it came to athletic shoes. Bowerman would rip a pair of shoes apart to see how he might make it better. As an example, Bowerman pioneered "studs" on the bottom of a shoe. This came from a waffle iron. Bowerman was looking for a bottom that would really grip the track when running.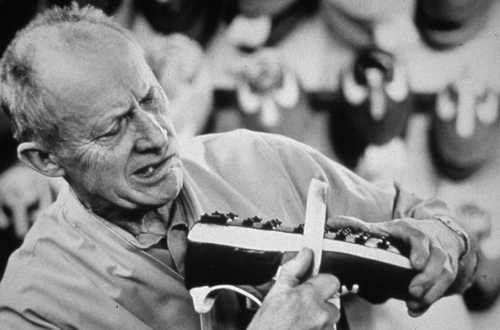 Together these two built an empire that stood on the foundation of research, engineering, and testing.
Luck
Phil completed his MBA at Stanford. While there, during an entrepreneurship class, he had this "crazy idea" that Japanese running shoes could be a great business, but also be great shoes to run in. At that time Adidas was the dominant athletic shoe company. Phil decided that he was going to give this idea a go and, while on trip around the world brokered a contract with a Japanese shoe manufacturer, Onitsuka, to sell their product in the US. This was shortly after World War II where the US had dropped nuclear bombs onto Hiroshima and Nagasaki so, Phil expected tensions to be high. He was plesently surprised when he was welcomed with open arms. Onitsuka had been considering breaking into the US market. There was only one real issue, Phil's company didn't yet exist which I'll get back to.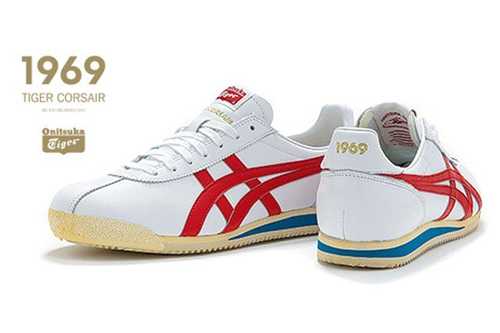 Phil was lucky in other ways. He, by chance, went to a track meet in California and ran into someone he knew from Stanford, Jeff Johnson. The short version of this is that Phil talked to Jeff about doing sales for Blue Ribbon and Jeff, after some time, decided to do so and became the first employee at NIKE. This was a big deal for obvious reasons. But, mostly Phil was no longer responsible for just himself. He was responsible for someone else. Outside of a lucky chance meeting, Johnson ended up being a near running shoe savant. Phil just needed more sales when he hired Jeff, but Jeff turned into one of the greatest assets he had at the company. Many of the hires Phil made were just like this. Phil prided himself on his ability to "see talent".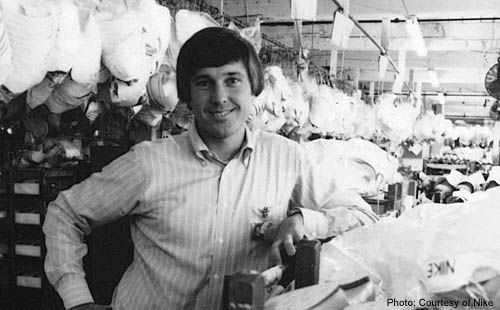 As another example of their luck, NIKE decided to "go public". This wasn't an accident or by luck. But, their timing was lucky. Because NIKE had grown to be a powerful company in the US athletic shoe market their competitors started to plot against them. The had convinced US customs to hit NIKE with a huge US$25 million charge for customs fees. This would have put NIKE out of business except that they fought back. Eventually they settled the case which opened up the opportunity to go public. However, Phil mentioned that he could feel a recessession coming. So NIKE went public in 1980. The recession hit in 1981. NIKE needed cash. Their sales covered their expenses. The IPO was to allow them a buffer between having a down year/month and not being able to pay back their debt. NIKE was living paycheck to paycheck before that.
While Phil was lucky, to some degree, he also was responsible for taking advantage of his luck.
Grit
Most athletes have a chip on their shoulder. They know what it means to be put into a corner and have to fight to survive, to win. To need to win and to know that you can win. Phil Knight's story has quite a lot of this and he indeed refers to it throughout the book.
Phil consistently sought to win. As his company grew there were new and many challenges that he had to deal with. On mutliple occasions the banks funding Blue Ribbon decided that they no longer wanted a part in the business. And, to make matters worse, one of them reported Phil and NIKE to the FBI suspecting them of fraud. Phil found a way to persist. Working with the Japanese trading company, Nissho Iwai, Phil was able to save his company.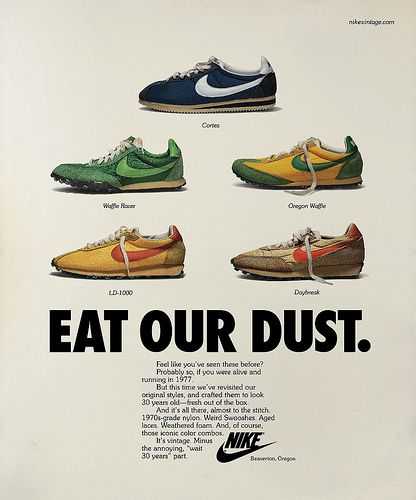 My Take-Away
There is nothing particularly remarkable about this story, and maybe that is what is impressive about this story. I was glued to it.
NIKE survived as a brand, company, and important mainstay in our society because of luck, timing, and Phil refusing to give up. He pushed for something that he believed in and had the grit to stick it out when things got hard and scary. Knight met the challenges he faced with honesty and grit. He built a team of people that did the same. And the rest is history.